Associates
Our financial representatives have an incredible opportunity to positively impact people's lives - the lives of their clients, their families and those in their communities. They take this responsibility seriously and so do we. We provide them with the training and support they need to ensure their success, but we know it is their productive work ethic, strong relationship skills and professionalism that make them extraordinary.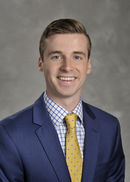 Financial Representative
austin.stanley@nm.com
Austin Stanley joined the Crown Point Northwestern Mutual team immediately after graduating from Manchester University with a degree in Business and minor in Sales. Originally from Crown Point, Austin went on to Manchester where he was a member of the football team, member of the Spanish club, as well as capitalizing on the opportunity to study abroad for a semester in Barcelona, Spain. After going through the Internship Program, Austin decided to pursue a career as a Northwestern Mutual Financial Representative. "I immediately fell in love with everything about Northwestern; our culture, our values and our mission for our clients made pursuing a career inevitable."
 Since joining Northwestern, Austin has earned his 6 and 63 and taken on the role as the office's College Unit Captain. "I've always enjoyed learning, but I realized early on that I loved being able to then share and pass on that knowledge to others, so to me, being in leadership was an easy decision to make."
In his free time, Austin enjoys playing sports, spending time with family and reading.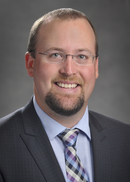 Financial Representative
clay.koehler@nm.com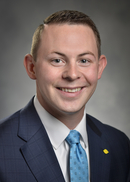 Financial Representative
mike.kenworthy@nm.com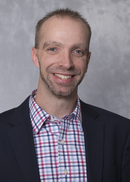 Financial Representative
nick.savoy@nm.com
My Networks: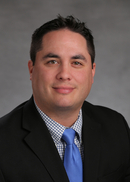 Financial Advisor
patrick.cailles@nm.com
My Networks:
After spending nearly a decade with a publically traded company in the financial industry, Patrick decided it was time for a change.  "I wanted something more personal, something I could take ownership and pride in, and somewhere that I could make a lasting impact on the lives of my clients each and every day.  Northwestern Mutual allowed me each of those very opportunities."
Patrick attended Purdue University West Lafayette,  graduating with honors in 2004 with a degree in Business Management.  Patrick has since earned his Series 6 and Series 63.  "To me, knowledge is everything. I truly enjoy challenging myself to learn new things and cultivate new ideas, and set out each day to do exactly that." 
Patrick couldn't be more excited to be working out of the Crown Point location with Managing Director John Dawson.  "We have a great culture here. It truly is about helping people and I couldn't ever ask for anything more than that. I'm proud to be part of such a great group."