Management Team
The success of our group can be directly attributed to the high quality of leadership and the strength of our management team. Our goal is to ensure the continued success of our financial representatives by providing the proper guidance and support to help them experience both personal and professional growth.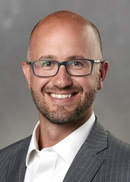 Managing Director
Office 219-525-1906
John Dawson grew up in Morocco, IN.  Active in 4-H, he spent a year as the President of the local club while working on his family's farming operation. He graduated from Culver Military Academy as the top ranked military officer, swim team captain and was honored by faculty and staff as the top overall student. In 2007, John earned degrees in Economics and Psychology from Purdue University while serving as the Chairman of two student organizations.
A NAIFA Quality Award recipient, John began his career with Northwestern Mutual in 2007 and has achieved Million Dollar Roundtable qualifying member (2013, and 2016) .  With a focus on education, development and mastery, he earned the CLU® and ChFC® designations through the American College. His team assists clients in developing a holistic financial plan with an emphasis on risk management and wealth accumulation.
The practice serves families and business in all stages of maturation who think big, care about others, and have a relentless focus on personal, professional, and financial growth. As a result of their focus on client service, John Dawson's team has grown entirely through repeat business and referrals from existing clients. In 2014, John was appointed as a Manager Director for Northwestern Mutual. In this capacity, his team balances the responsibilities of serving their distinguished clientele as well as overseeing the recruitment and training of new financial professionals for the firm.
John and his wife Gretchen, also a graduate of Purdue University, married in September of 2010. Gretchen is employed by Franciscan Health in Crown Point as a Clinical Nurse Specialist. They attend Church of the Four Season's Methodist. Their faith, relationship, and children (Lucy and Jack) are their highest priorities.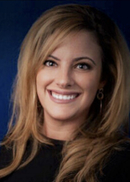 Dragana Diana Kalaba

dragana.kalaba@nm.com
Office 219-525-1905
Born and raised in Crown Point, IN , Dragana Kalaba's career spans 10 years in the recruiting industry.  She works closely with our Financial Advisors and surrounding community identifying local talent to grow our firm.  Meeting with candidates for initial interviews, Dragana serves as your advocate and guide throughout the selection process assisting both you and the firm in determining whether a career with Northwestern is a mutual fit.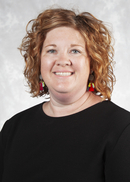 Megan E Zuber
Director of Development
megan.zuber@nm.com
Office 317-284-5336
Megan has been with Northwestern Mutual since 2004 as an Associate Financial Representative. She joined John's team in 2009. Megan is helping manage client relationships and handling client service needs. Her work includes servicing life, disability and long-term care cases, preparation of Personal Need Analysis, and case preparation.
A graduate of Purdue University, with a degree in Landscape Horticulture and Design, Megan practices floral design and photography in her free time. Megan and her husband Chris became the parents of twins in August 2010. Shelby, their dog, rounds out the family.
Megan is licensed in life and health insurance.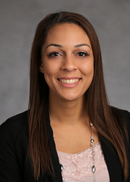 Nicole Huizar
Sales Execution Team
nicole.huizar@nm.com
Office 219-525-1906
Nicole began her career with Northwestern Mutual in February of 2015.  Prior to joining the team, Nicole worked in restaurant management for six years.  Nicole serves as the sales execution team coordinator where her duties include assisting financial representatives with applications and facilitating the underwriting process as well as other administrative duties. Nicole earned her degree in Criminal Justice from Ivy Tech.  She married her husband Ricky in June of 2015 and they reside in Portage, Indiana.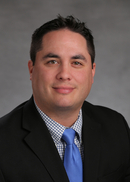 College Unit Director
Office 219-525-1909
My Networks:
After spending nearly a decade with a publically traded company in the financial industry, Patrick decided it was time for a change.  "I wanted something more personal, something I could take ownership and pride in, and somewhere that I could make a lasting impact on the lives of my clients each and every day.  Northwestern Mutual allowed me each of those very opportunities."
Patrick attended Purdue University West Lafayette,  graduating with honors in 2004 with a degree in Business Management.  Patrick has since earned his Series 6 and Series 63.  "To me, knowledge is everything. I truly enjoy challenging myself to learn new things and cultivate new ideas, and set out each day to do exactly that." 
Patrick couldn't be more excited to be working out of the Crown Point location with Managing Director John Dawson.  "We have a great culture here. It truly is about helping people and I couldn't ever ask for anything more than that. I'm proud to be part of such a great group."